HUMAN RESILIENCE
—
Keynote 'Technical and Human Resilience by Design' by Tikvah Breimer (MSc MEd MSc), in the
Conference on the Future of Europe
, Feb 25, 2022.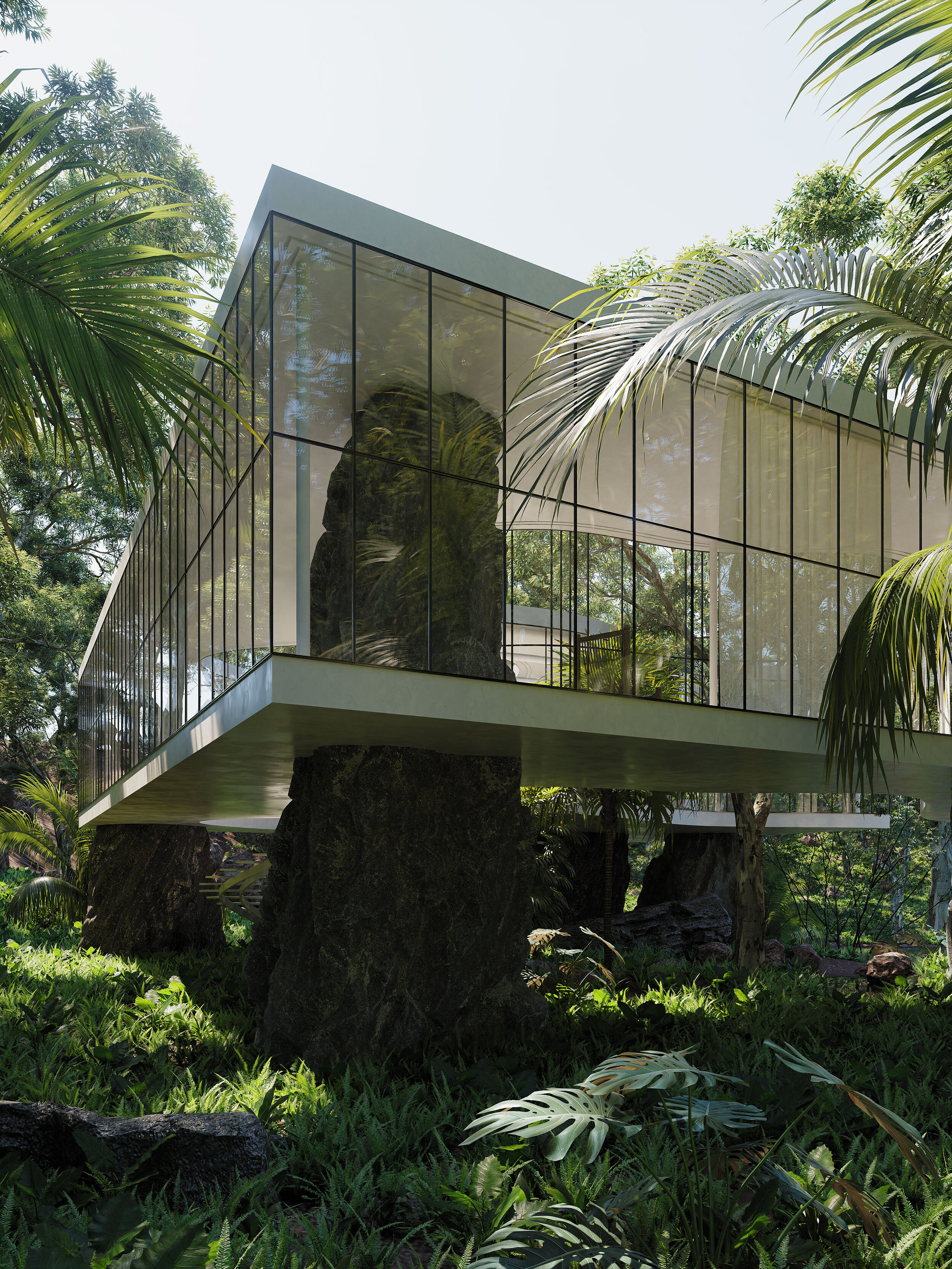 A tribute to the Italian/Brazilian architect Lina Bo Bardi's glass house, Casa Atibaia, Sao Paulo Brazil
Photo: Ni.acki/Nicholas Préaud
Are you curious for more? Would you like to get in touch? Feel free to contact our lead directly for any questions or inquiries you may have.
tikvah@studioblended.com
Human resilience, takes the human perspective of you, as a teacher - by design.
We see technical and human resilience as two sides of the same coin. One cannot do without the other. Technique is key to
effective
teaching. And, you can actually use technique to
design
a curriculum that is suitable for the
human
pace,
in step
with yourself and others. You can design for true
enjoyment
of your own teaching.
If you want a brief introduction, to what we mean with technical and human resilience, listen to this
keynote
by Tikvah Breimer, teacher trainer of the resilience course, senior consultant.
Many university lecturers, are actually researchers – and teaching is a side-obligation. Often times, they never actually had any teacher training, which means they are simply trying to deliver education but lack the technical skills that would make life easier on them. See also our
participatory action research (PAR) report.
Senior experts sometimes wish to go into teaching, but do not have the training yet to know how to approach their expertise from the angle of learning. Typically, they spend too many hours on developing and delivering a course.
Over the past decade we have seen, personally experienced and watched other lecturers and trainers and the way the health of our bodies, our mental balance and even our personal lives, are affected by the work we do. This is surely not sustainable either in terms of the suffering caused or the retention of good teachers.
And so, whilst you are there especially for your students/professionals – we are there especially for you, to equip you to design with your own resilience as a teacher in mind.
Curios? Feel free to contact our senior advisor and teacher trainer directly:
tikvah@studioblended.com
We are here especially for you as unique educational professional, to come alongside you as you work on the curriculum design of your module, course, training or degree, so that you can offer good and resilient education in the long run.
StudioBlended Foundation 2023
Curious, and would you like to know more?
Would you like to receive a bespoke quotation?
tikvah@studioblended.com
+31 6 42 47 29 69
Non profit Foundation
Registration Chamber of Commerce
KvK-number 86242598 (Dutch)

VAT identification number
NL 86 39 07 29 5 B01

Bankaccount

NL40 INGB 0709 6156 04
StudioBlended Foundation